10/02/2015
Virginia Tech to lead national, five-year study on head impacts in youth football
Virginia Tech is leading a $3.3 million, multi-center, five-year study that will track head impact exposure in children — the largest and most comprehensive biomedical study o...
---
09/07/2015
A Crash Course on Football Helmets
Money can buy athletes many things. The best trainers, the hottest Nikes, the hottest arm candy. But when it comes to purchasing protection for the cranium (that thing that guards the brain), the super-rich don't have much advantage over Joe Schmo. ...
---
08/28/2015
Controversial guardrail to be crash-tested again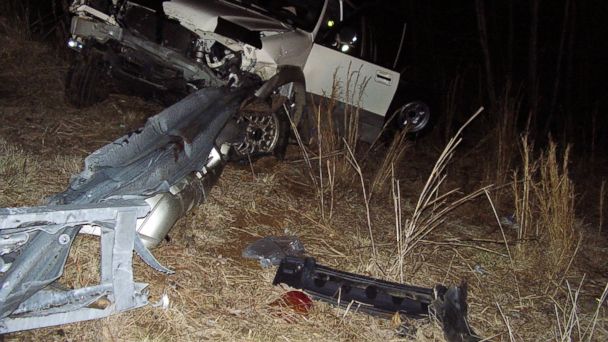 Five months after passing federally-ordered crash tests, the controversial guardrail blamed for dozens of deaths and injuries is being tested again, this time by a U.S. state which has been aggressively investigating the highway product. Dr. Clay Gabler comments. ...
---
05/13/2015
Virginia Tech engineering college honors staff; top awards go to Covey and Vaught
Virginia Tech's College of Engineering named its two top award winners in the College Association for Staff in Engineering (CASE) for 2015. They are Amanda Covey of Blacksburg, Virginia, and of the ...
---
04/20/2015
Students win awards at Rocky Mountain Bioengineering Symposium
Congratulations to four students who won awards at this year's RBMC. The students were: Nora Hlavac (Virginia Tech) first place poster Zachary Bailey (Virginia Tech / Wake Forest) first place pr...
---
03/31/2015
ESPN Study: Many hockey helmets unsafe
More than a quarter of all helmets worn by hockey players, from the NHL to youth leagues, are unsafe, according to an independent study provided to "Outside the Lines" ...
---
03/30/2015
Virginia Tech Engineers Create Hockey Helmet Safety Ratings
Virginia Tech has helped change football for a decade, making the sport safer for athletes without losing the thrill of participating ...
---
03/20/2015
Stefan M. Duma inducted into Medical and Biological Engineering Elite
The American Institute for Medical and Biological Engineering (AIMBE) has announced the induction of Stefan M. Duma, the Harry C. Wyatt Professor and Department Head of Biomedical Engineering and Mechanics at Virginia Tech, to its Colle...
---
02/20/2015
N.F.L. Suspends Use of Helmet Sensors
The N.F.L. will not use sensors in players' helmets next season to measure head hits, endi...
---
02/16/2015
Distinguished Seminar Series: Human Modeling and its Applications in Injury Biomechanics
Monday, February 16th, 11am VT – 310 Ke...
---